"Although we are capable of great acts of kindness, history teaches us that we sometimes need saving from ourselves – from our recklessness or our greed. God sent into the world a unique person – neither a philosopher nor a general (important though they are) – but a Saviour, with the power to forgive." (2011) – Her Majesty Queen Elizabeth II
FIEC Statement
We give thanks to God for a life well-lived. We want to offer our heartfelt condolences to her four children, Charles, Anne, Andrew, and Edward and her many grandchildren and great-grandchildren. Our prayers are with them for their comfort and in their mourning.
The Queen exemplified a life of service, putting others before herself and often serving without regard to personal cost – most noticeably seen in her crowded calendar and in the way she dutifully carried out many of her responsibilities. She was a great example of such service at a time when such selflessness is increasingly uncommon.
We also affirm the public manner in which she spoke about her Christian faith. Such conspicuous allegiance to Christianity amongst public figures is rare and her boldness to say what she thought was always welcome.
We commit ourselves to pray for our new King, Charles III, and his Consort, Camilla.
https://fiec.org.uk/news/statement-from-the-fiec-following-the-death-of-queen-elizabeth-ii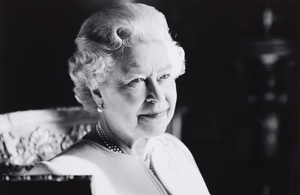 https://www.horsellec.org.uk/wp-content/uploads/2021/01/NWLogo2.png
0
0
Horsell Evangelical
https://www.horsellec.org.uk/wp-content/uploads/2021/01/NWLogo2.png
Horsell Evangelical
2022-09-10 14:55:49
2022-09-10 15:15:48
The Death of Queen Elizabeth II